Quick Snaps Photo Booth Hire In Sydney At Your Service!
Wedding's, Parties, Events – Affordable Photo Booth Hire & Rentals
If you are on the search for a high quality photo booth hire service in Sydney that stays within the budget, then we've got you covered. At Quick Snaps Photobooths, we provide hire and rental services of open air photo booth machines that are easily transportable, making them less expensive than the traditional big and heavy classic photo booth designs, thus making them affordable for any and every occasion such as weddings, birthday parties, corporate functions and a whole lot more.

Photo Booth Sydney Freezing Special Moments In Time

As a team of dedicated individuals, our primary goal is to ensure that your next special event is enhanced with the pleasure and fun of having a high quality photo booth rental service. Providing a way for your guests to capture those fun spur of the moment times that we can easily forget, and giving them some kind of a souvenir they can take home and remember for years to come. Instead of hiring costly photographers who wander the room and may miss those special moments, we offer you a cheaper alternative which gives your guests something to remember and take home on the spot.
A Photo Booth Attendant, Props, Guestbook and more . . .



What makes a photo booth even more fun is the use of props which we provide with each service. The props can be quirky or funny, or just something to liven up the picture and get a laugh from everyone. To ensure the photos are always coming out the best, we also provide a photo booth attendant who will welcome and guide guests in full view of the camera, making sure that everything runs smoothly on the day. What's more is that each time a photo is taken, two copies are printed leaving one for your guests, and one for your guestbook so that you can keep the memories too. After the event, we can provide a digital copy of the photographs to keep for yourself or make as many more prints as you want.
Two different styles to choose from



We have two different styles of photo booth machines to choose from. One if more of an open air unit, and the other is slightly more enclosed with curtain that comes around providing a more private photo booth sessions for guests. When speaking with us just let us know which one you prefer and it can be arranged.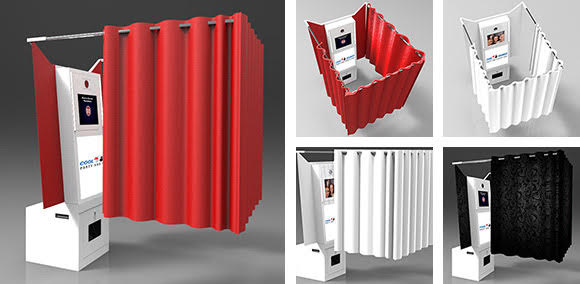 1. 1x Red Robot Modular Booth with canon DSLR camera, DNP Printer, Touch Screen, PC and cabling.
2. 1x Modular rail kit
3. 1x white curtain
4. 1x black velvet curtain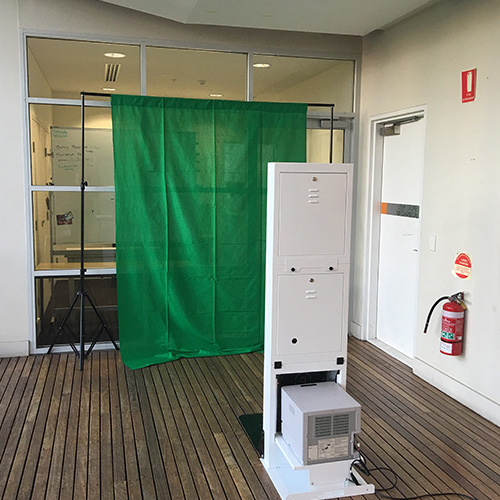 Contact us today at Quick Snaps Photobooths, and get the best photo booth hire in Sydney.
What makes our Photo Booths stand out?
We offer unlimited photos all through the night, ensuring everyone can take as many photos as they want.

We provide an alternative open air cheap photo booth hire, which allows your guests to have others join in and have more fun compared to traditional photo booths which are limited in size.


We provide a wide range of props that you can use while taking a photo to give your event loads of memories to share in the future.

For every booth hired, we make sure an attendant is available so that you have someone around to look after the photo booth so you can enjoy your event without any hassles.
Our photo booths have are high resolution's and HD camera's; this means you are only going to get high quality pictures that give clear image of what took place at your special event.

We can provide a choice of 3 different coloured backdrops. With Quick Snaps, you are never going to get stuck to using the same colour repeatedly.

Our belief is that every event is special; therefore, we customise photo strips specifically for every event.

In our effort to make our service affordable for everyone, we guarantee you free delivery and pickup of all photo booth materials.